Often Imitated,
Never Duplicated
Leggett & Platt Furniture Components specializes in the manufacturing of high-quality recliner motion mechanisms, seating systems, and sleep sofa hardware.
Learn More »
Featured Product:
EZPRO Wallhugger
The new EZPRO Wallhugger from Furniture Components is ergonomically designed to reduce the gap between the seat and back cushions. Its backrest pivot points have been relocated to the optimum position in the mechanism, allowing them to uniquely correspond to the same pivot points in the human body.
Learn More »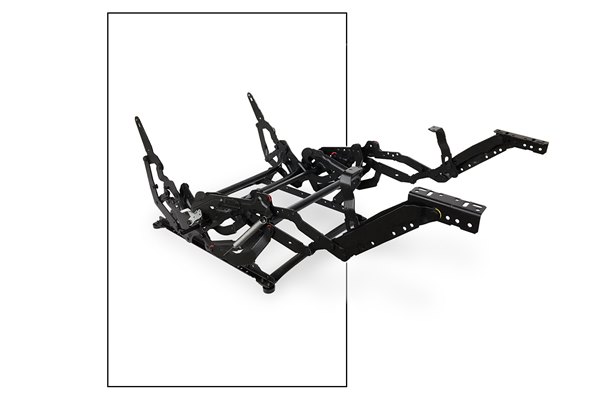 Areas of Innovation:
Make the most of a home with the space-maximizing solutions provided by Leggett & Platt's Home Efficiency lineup.
The weatherproof outdoor mechanisms manufactured by Leggett & Platt are perfect for all seasons.
Our IDEA Center serves as an innovative think tank where furniture solutions are designed with intelligence.
In a contemporary world, we believe style and personality should be reflected in surrounding areas.
Hospitality
Furniture Components provides top-quality products built to withstand the heavy, repeated use within the hospitality industry. Our sofa sleepers can be found inside hotels and motels around the world, allowing guests to be as comfortable as possible during their stay.
Learn More »
Often Imitated,
Never Duplicated
Our mission statement supports our long-term goal of creating a safe working environment for our employee-partners, and setting quality standards for the industry.
Learn More »
Specialized Components
Products that belong to this division are components and systems that provide a sturdy, comfortable foundation for upholstered seating products. They are assembled and installed by our customers.
Learn More »